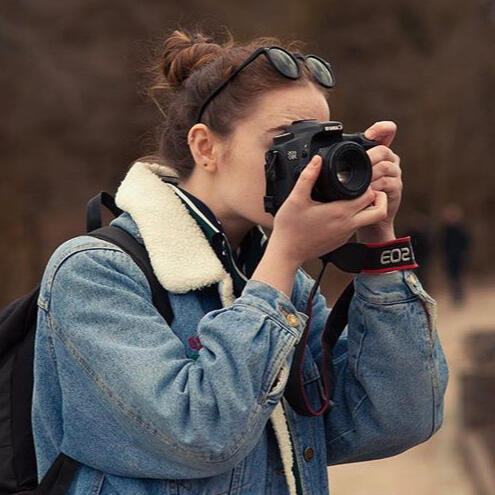 Kelly Drake
---
Producer | Storyteller | Creator
---
---
---
---
---
---
---
Featured Projects
---
What Happened to
Washington Square News?
---
---
In September 2020, nearly all of the staff at NYU's student paper resigned after a dispute with a new advisor that they accused of racial intolerance. You may have read about this story in the New York Times or the New York Post when it happened, but for over two months a small team at NYU's college radio station investigated this further to revel structural problems both within the paper as well as the University.

I worked on a team with two other journalists to report, produce, and edit this project.
Beginner to Buyer
---
---
Beginner to Buyer is a podcast from Chase Bank that breaks down the many steps in the process of buying a home. In the show you'll hear from new homeowners and people on the journey to buying their first house, as well as expert advice from seasoned real estate pros, like The Property Brothers, Ryan Serhant, and many more!

I worked on this project as a production assistant.
The Pandemic Digital Dating Game
---
---
The Pandemic Digital Dating Game is my very first venture into the world of game design. Inspired by my professor Whit Pow, I designed this game for a final project in a class about queer game studies.

Play through a series of online dating situations to see if you can overcome the monotony of digital pandemic dating and find your soulmate!
About
---
Hi! I am a creative producer currently living and working in New York City. I'm a person who is simply incapable of sitting still. Always seeking out adventure, I have a passion for working with storytellers to make the imagined come to life. Each medium presents its own artistic affordances and challenges, and I love working across media. Presently, I am doing most of my work in radio, film, and live events.
When you look at the entertainment industry on its face, you see a lot of big budget projects that lack nuance and only present one way of seeing the world. If you go beyond the surface, into the corners of the industry, you will undoubtedly find some really talented creators telling real and difficult and joyful stories. That's where I sit in the industry. I believe that as creators today, we will shape how the generations after us grow up and see their world. Some of my favorite stories to tell center around the experiences of women and LGBTQ+ folks. Ultimately, telling authentic and important stories is what I live to do.
My focus is managing all of the aspects of a big picture idea, ensuring that each part of the process serves the central creative vision. There is nothing I love more than a well organized spreadsheet... well except for maybe an oat milk latte.
Recently I have been working on a variety of branded podcasts, independent films, and private events. I am currently freelancing and am open to working in any capacity on any kind of creative project.
---
Take a look at my work, and if you'd like to collaborate,
drop me a line!
Radio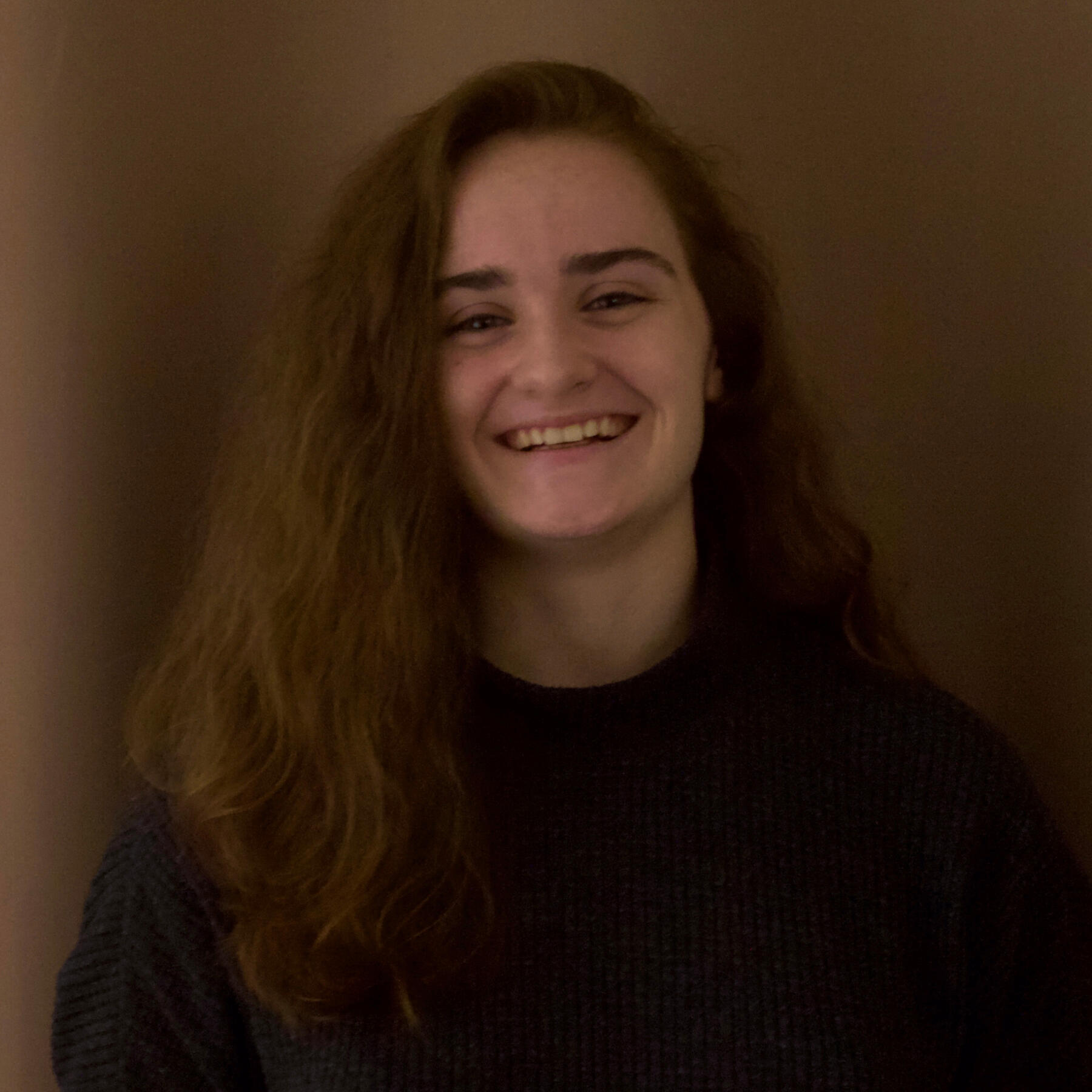 I first fell in love with radio when I would listen to WNYC in my mom's minivan on the way to volleyball practice in high school. My passion for producing came later, when I got involved at my college radio station WNYU. Since reporting for my first news story (about an annual swing dance festival) I have covered a variety of topics, launched two of my own podcasts, and even worked overseas.
---
---
Broadcast
Looking for the Lesbians of Prague is an audio documentary I produced about the underground lesbian community in Prague. It originally broadcast on the Czech Republic's national public radio station on June 1, 2019.
---
What Happened to WSN? is an investigation conducted by a small team at NYU's college radio station following a mass resignation at their school's newspaper Washington Square News.
---
When COVID-19 disrupted the Spring 2020 semester, I produced a WNYU Radio Graduation — including interviews with the graduating seniors, some of their favorite songs and podcasts, and a commencement speech by Radiolab's Robert Krulwich.
---
Word of the Week is a segment I started producing in October 2020 for WNYU's weekly news show The Rundown.
---
During the pandemic, I produced a series of stories for The Rundown about wellness and self care.
---
I report and produce stories about local and campus politics for WNYU's weekly news show The Rundown.
---
Podcast
Hop in my U-Haul is an interview-based podcast I launched in 2020 that explores lesbian spaces in New York City.
---
Fiction
Out Skirts is a wild west fiction podcast I am currently developing.
Check out a teaser below!
---
Theatre in the Sound is a radio drama show I created that ran from September 2018 - March 2020.
---
Events
Music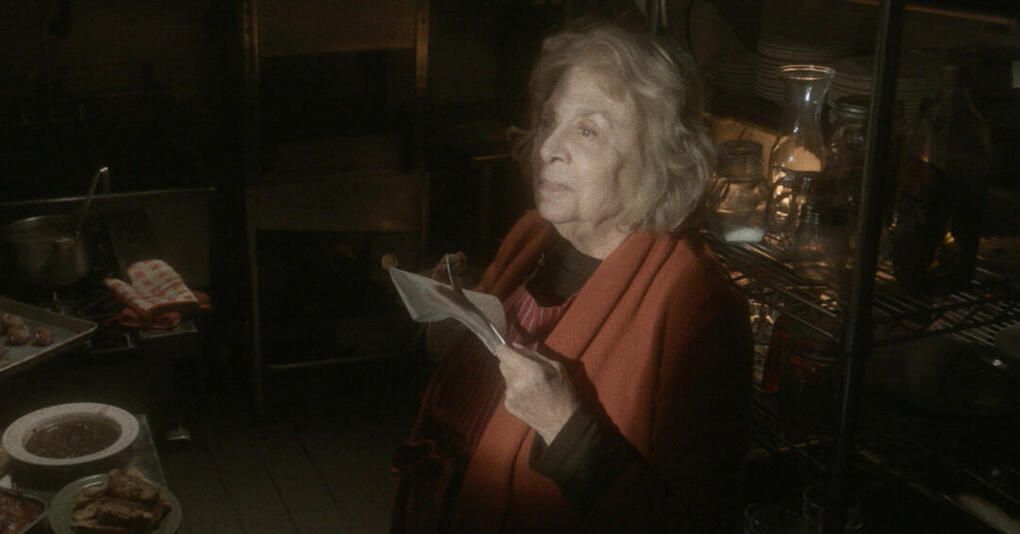 I have always been drawn to musicians for their intensely passionate nature and approach to creating that is rooted in emotion. That's why I love working with musicians on creating content. Something I do best is start with the big picture and develop a plan to execute the rest of the small details throughout a project.

When working with musicians, I do everything from brand/image consulting, copywriting for press and marketing, social media campaigns, booking, and producing visual content.
---
---
Campaigns
Live
---
Stephen Phillips -
big eyes & rosy cheeks
Album Release Concert
Stage Manager
---
---
Recreational Mouthwash -
various venues around NYC
(Rockwood, Gold Sounds, The Bitter End, etc.)
Booking
---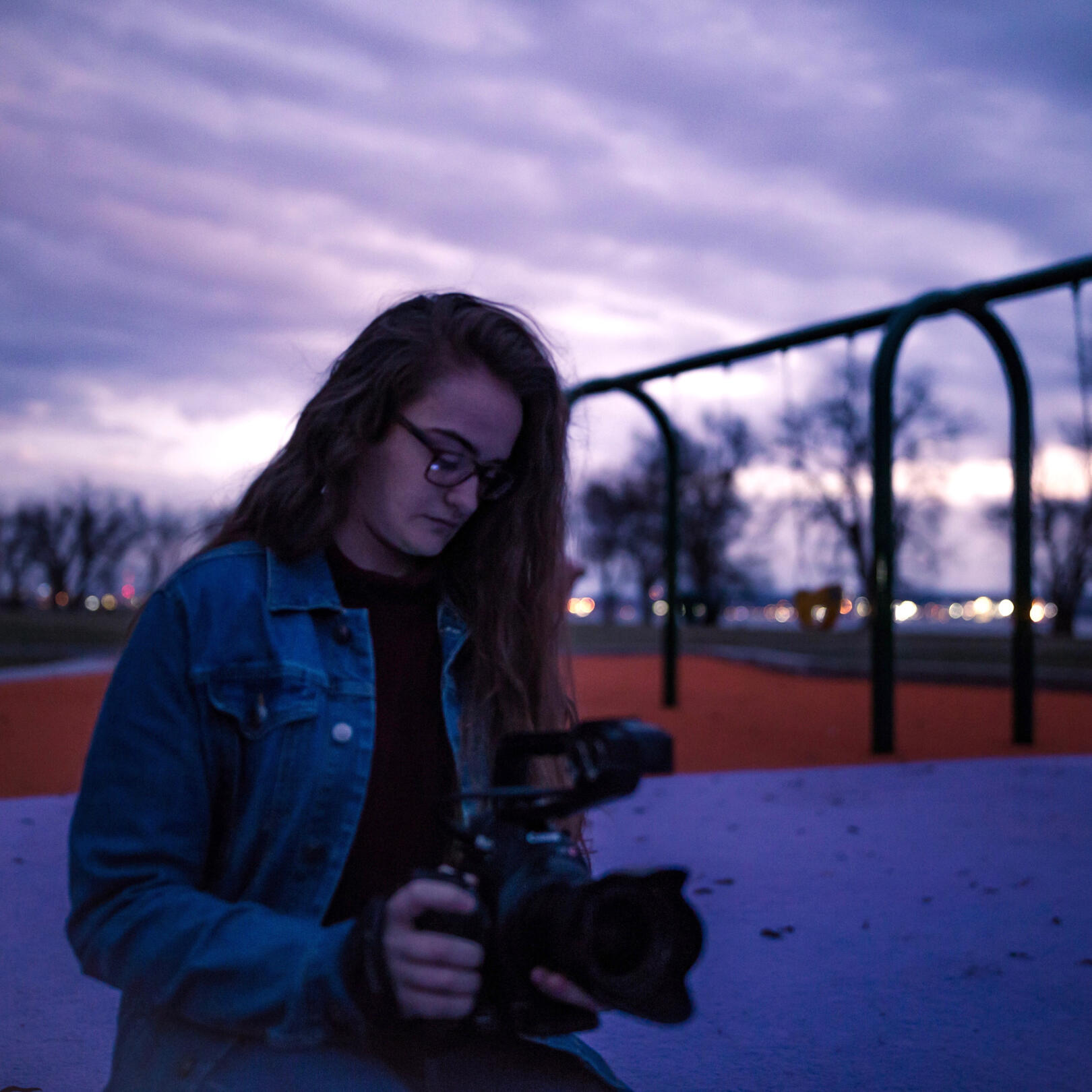 Film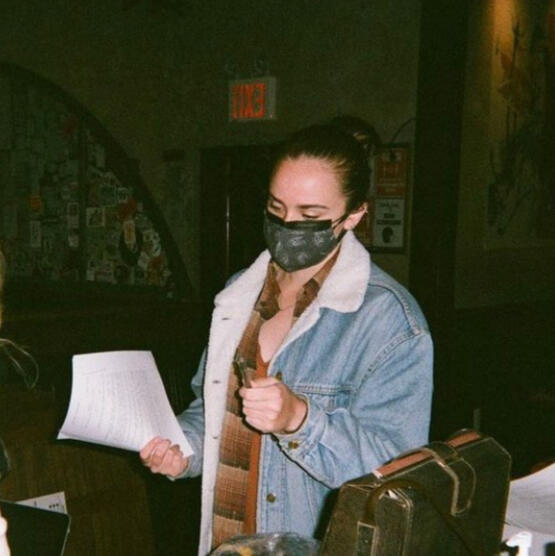 Since having gotten my start as an AD/producer, my portfolio has grown to consist of various types indie short form narrative content. I have helped bring to life a trailer, 5 music videos, 3 studio live sessions, a concert, a pilot, and 11 short films. I am currently in development on 2 features.

I am certified as a COVID-19 Compliance Officer.
---
---
Narrative
---
Lover's Leap (Short Film)
Written and Directed by Ethan Romaine
Producer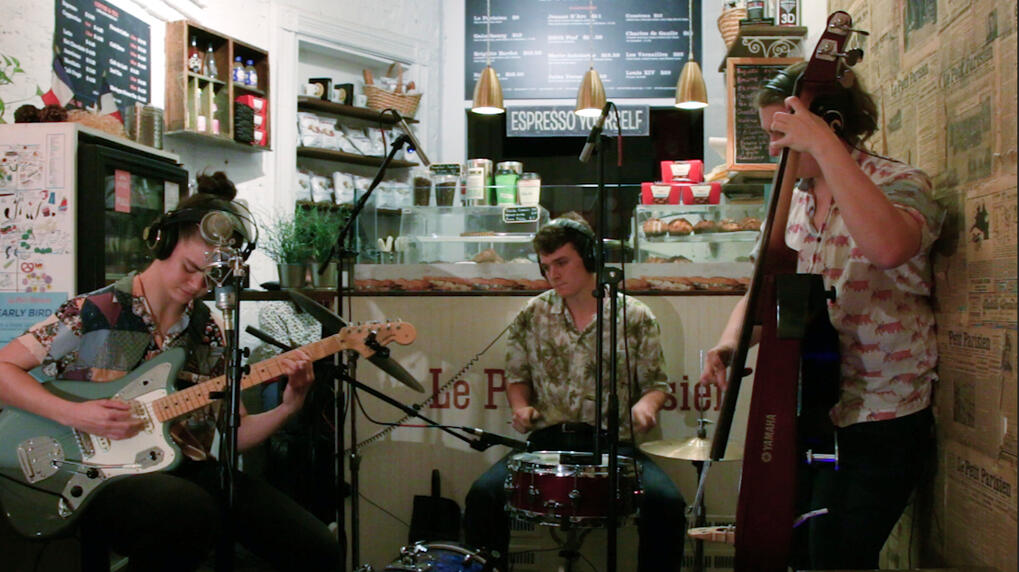 ---
Perennial (Short Film)
Written and Directed by Griffin Cubero
Producer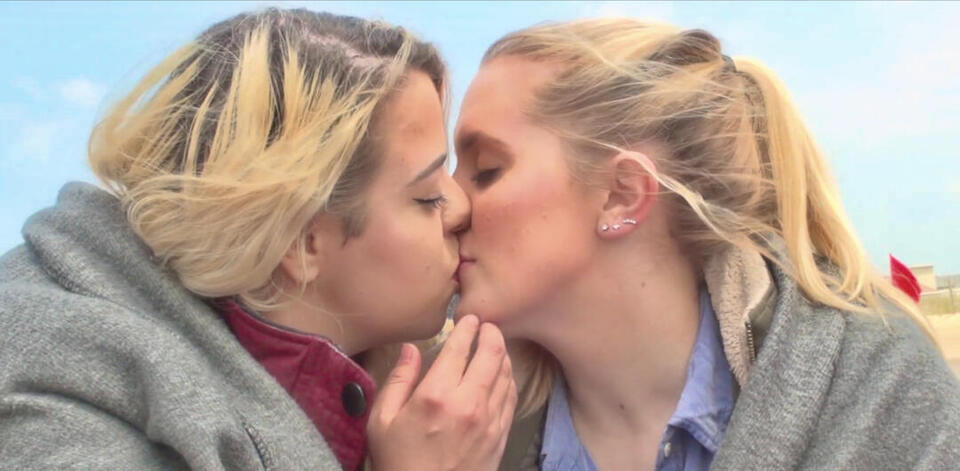 ---
Empty Nest (Short Film)
Written and Directed by Henry Rosenbloom
Producer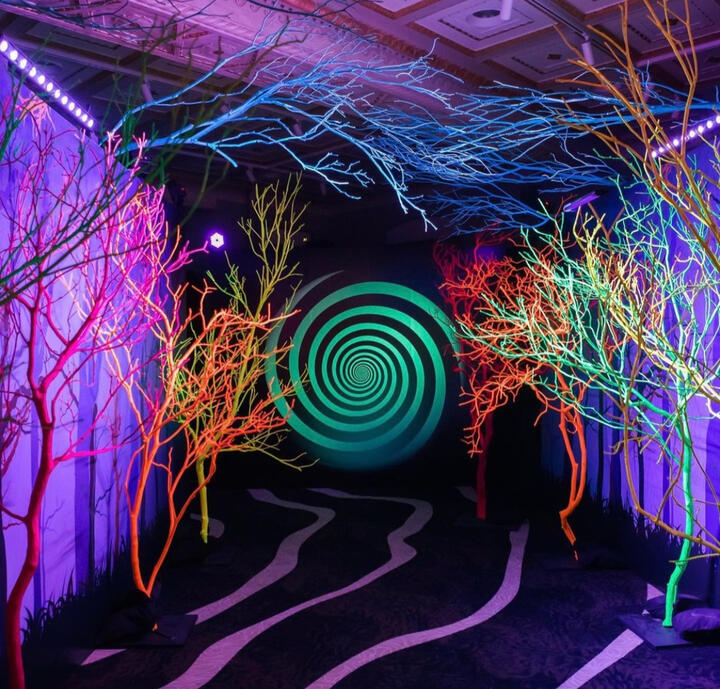 ---
As It Fades (Short Film)
Written and Directed by Brian Plain
Producer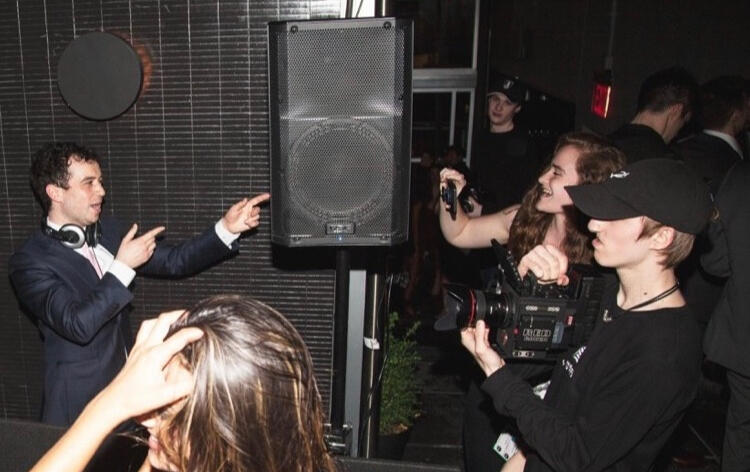 ---
"Benji's Hour" (Proof of Concept)
Idolized (Short Film)
Written and Directed by Megan Mathieson
Producer
---
Written and Directed by Gabriel Kahane
1st Assistant Director
---
"The Receptionist" (Short Film)
Written and Directed by Bridgette Lopez
1st Assistant Director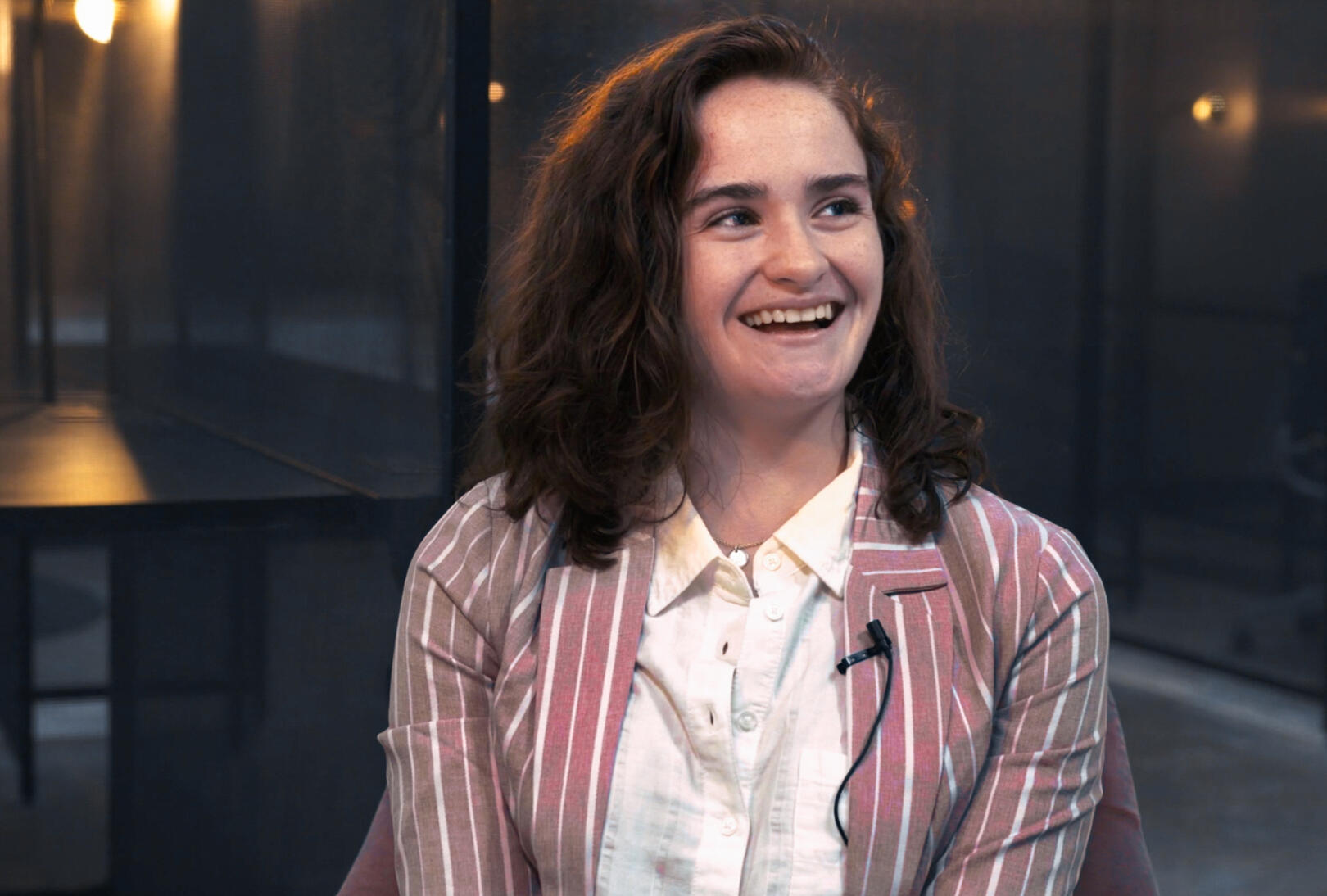 ---
Mangia, Mangia! (Short Film)
Written and Directed by Henry Rosenbloom
1st Assistant Director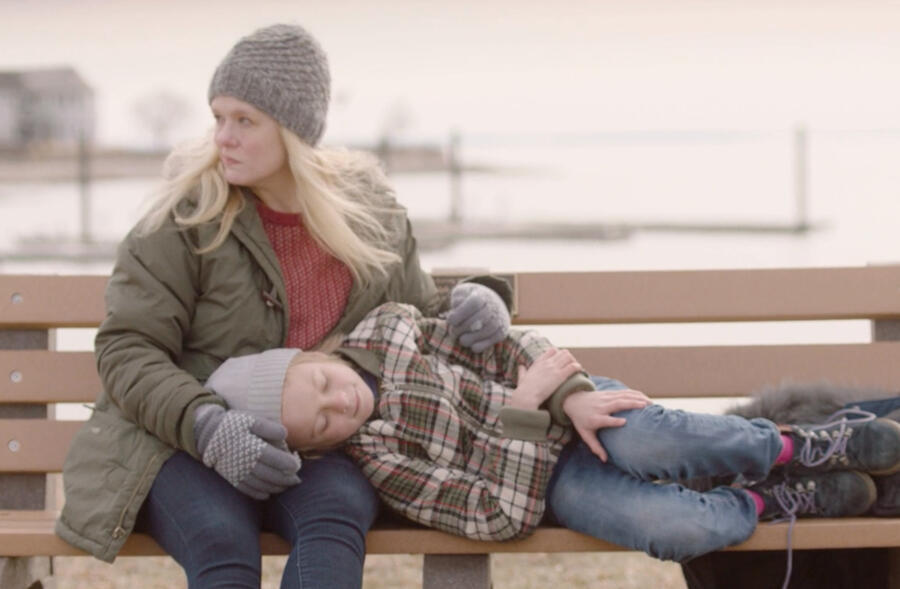 ---
Masterpiece (Short Film)
Written and Directed by Gabrielle Harrison
1st Assistant Director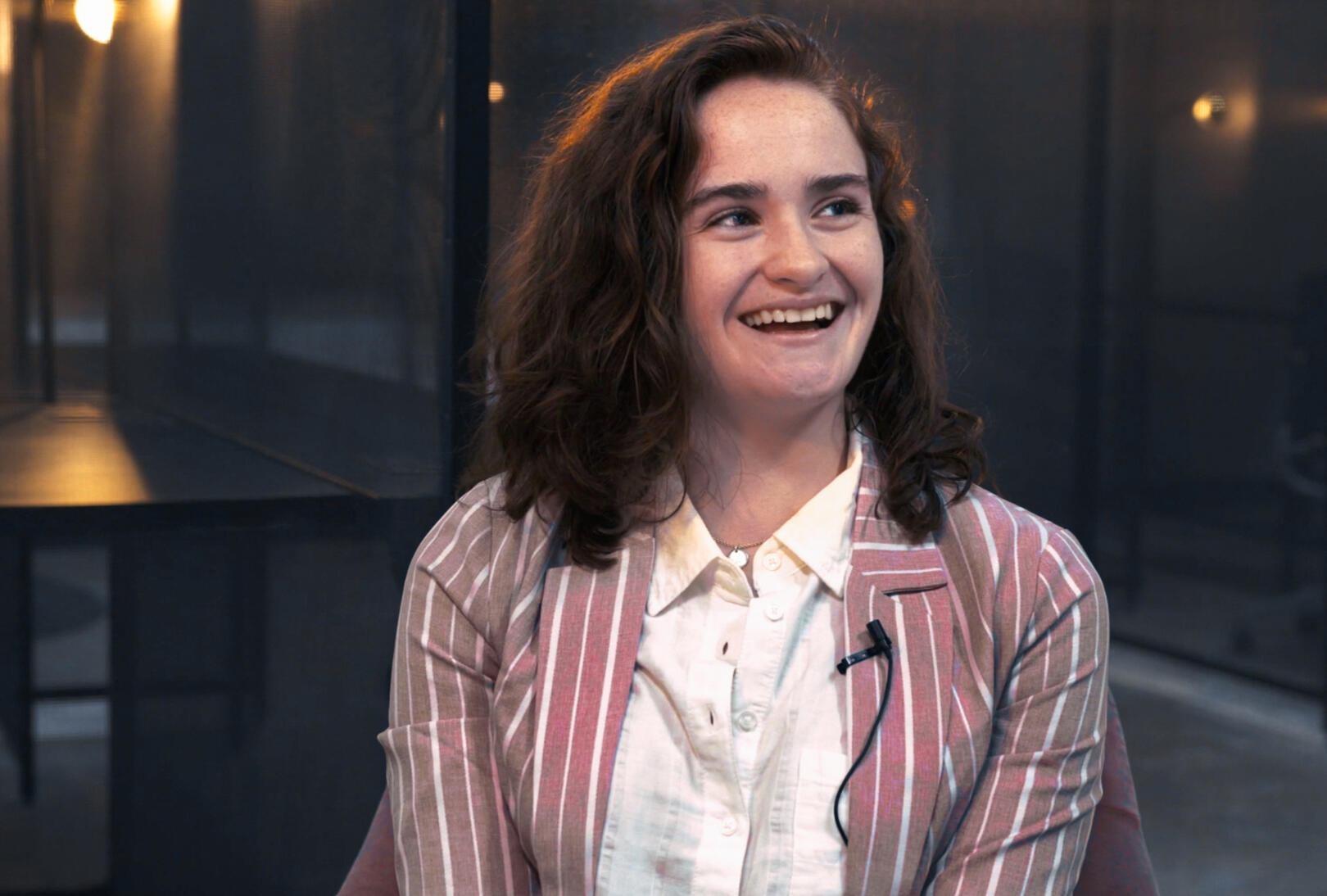 ---
Queen's English (Web Series)
Created by Tyler Dwiggins
COVID19 Compliance Officer
---
Music Videos
---
Isa Bruder - "Close To Her"
Producer/Director
---
Next Great American Novelist- "Ice Moon"
1st Assistant Director
---
Brett Castro- "The Way I Hurt"
Unit Production Manager
---
TheRealZo- "Wave"
Producer
---
---
Behind the Scenes
---
"Close To Her" Music Video
Camera, Editor
---
"Benji's Hour" Trailer
Camera
As a creative producer, I enjoy the process of making the art as much as I do the finished product. A brilliant man called Todd Hobin once told me that blogging is a great way to connect you to the people viewing your work. So, in this blog I will take you to the cutting room floor, giving you a look into the process of creating all of the works that are published throughout my site. I'll talk about the crazy ideas, the challenges, and the solutions my team and I had to come up with in order to bring our stories to life.
---
Blog Posts
College Radio in the Time of Pandemic
It was a Monday night. My American Sign Language class ended at around 6pm, and as I did every Monday night, I was walking around Greenwich Village trying to decide where I was going to get dinner. This particular Monday night completely changed course when I got a panicked call from my friend Liam.

"Did you see the email?"

Liam is the General Manager at WNYU, the campus radio station where I work as the Program Director. I hadn't seen whatever email Liam was talking about, but he told me to quickly check and meet him at the radio station as soon as possible. I was already close to Mamoun's and I was pretty hungry, but when I read the email, my falafel plans got put on hold.

The email was addressed to the whole of the NYU community as a memorandum from the University's President, Provost, and VP for Student Health. It was the first official announcement that classes would be shifted online as a result of growing concerns about COVID-19. This initial email stated that classes would be conducted remotely starting on Wednesday March 11th and would resume in person no sooner than Monday March 30th.

For us at the radio station, this meant that we had to make some tough decisions, and we had to make them within 48 hours. Though university buildings weren't closing, and we would still have physical access to our space, we decided that it wouldn't be right to ask students to come host their radio shows if the university deemed it unsafe for them to go to classes.

That decision left us with two options: go silent, or figure out how to go remote.

Going silent was technically, according to the FCC, a viable option. Radio stations are allowed to be silent for up to 10 days without oversight from the FCC. If the silence is expected to extend beyond 30 days, stations can file for Special Temporary Authority to extend their silence for up to 180 days with no penalty. Despite being the easiest and safest option, something about it didn't sit right with anyone on the team. Though we were only at the brink of what we didn't yet know would become a months long global public health crisis, taking our voices off the airwaves just felt wrong.

That left me face to face with one of the most challenging obstacles I've ever approached. It was now my job to make sure that 45 hours of music, news, and sports broadcast every week could be conducted entirely remotely indefinitely. You might think that the University would step in at this point and guide me - a student, neither properly trained nor getting paid nearly enough to do crisis management - through this process. While we have some incredible administrators on our team who were instrumental in making this process successful, ultimately I felt that I was in the driver's seat.

At this point, I need to note that Shane Patterson is the only reason this remote broadcast system was able to come together. He is a brilliant audio engineer, and by some stroke of perfect dumb luck we also live together. The work that Shane did on this project may as well have been sorcery - the complexity of the math and coding that he had to do is beyond my ability to even begin to understand. He will be writing a blog post about all of his work on this project, and I highly recommend you check it out.

We had all of the elements we needed to make this remote broadcast happen. With me managing the people and Shane managing the tech, we currently have over 30 DJs and news producers remote controlling a computer in our basement that sends its output to both the terrestrial radio as well as our web stream. In addition to our 45 hours of FM broadcast, we also have over 30 hours of content exclusively streamed on our website weekly.

At the start of all of this chaos, we weren't expecting it to turn into the long term solution that it's become. The University continued extending the return to in person classes as conditions worsened, and now we are preparing to broadcast remotely through the summer, with uncertainty as to what the fall semester will look like.

But if there is one thing I'm confident about, it's that we will make it work.
Our motto through all of this, and the message I leave you with, is

long live college radio
Pomp Under the Circumstances
Every May, thousands of students move on to the next chapter in their lives. For many, it means leaving behind the years of late nights and microwave meals in exchange for boring stuff like a 401k and health benefits.

Around the same time at WNYU, the seniors all eventually have to host their shows for the final time. It's sad, but we make the best of it. Everyone hangs out in the tiny little broadcast room, and we celebrate all of the great things they've made of the years.

When the Spring 2020 semester was interrupted by COVID-19, a lot of traditions got put on hold. Unfortunately for the Class of 2020, graduation was one of those things. Schools across the country produced various types of virtual ceremonies for their grads. Slideshows of college memories and Zoom presentations were among the things schools came up with.

I felt bad for my graduating friends, because they were not only missing out on a real graduation, but they wouldn't get to host their last shows either. So, I decided to produce my own radio graduation ceremony.

I conducted interviews with each of the 18 seniors, in which they told me about the things they created that they loved, the moments they will never forget, and how being at the station shaped their lives. I played their favorite songs and shared their memories, so that even if they couldn't be in the same space to do so, they would get one last chance to be on the airwaves together.

The most challenging part of this project was finding a keynote speaker. I couldn't get just anyone top speak on this, it had to be someone who had made some good radio and could inspire these grads to put their skills to good use out in the real world. Through a series of events that felt surreal (details of which I will withhold to maintain the mystery of it) I was able to get in touch with Radiolab's Robert Krulwich, and he agreed to record a speech. It is pure genius. You don't have to take it from me, listen for yourself.

If you're interested in hearing the full graduation ceremony, you can listen here.
Black Queer Lives Matter
I wanted to link some of the resources I have found to be useful and inspiring over the past few months and put them up here. It's important that we continue to fight against the oppression of marginalized people in this country, even after it stops trending. Beyond politics, change comes from our everyday lives. This means shopping at BIPOC and queer businesses, supporting BIPOC and queer artists, and educating ourselves on BIPOC and queer issues. It's time to start doing the work of deconstructing our own implicit biases, confronting the fact that we have allowed this to go on for so long, and contribute to reparations for the centuries of oppression to which marginalized groups have been subject.

All of the artists and entrepreneurs listed here are black queer folks, the organizations support black queer folks, and the articles talk about some intersections of blackness and queerness. If you're able, please consider donating to these organizations, shopping at these businesses, and supporting these artists. At the very least, read these articles and learn something. We're all still learning every day, and we should never stop seeking out knowledge that can better our world.
---
---
Articles

Age, Race, Class and Sex: Women Redefining Difference
(one of my favorite essays from Sister Outsider)

Bullying Disproportionately Affects Black Youth Like Me — It Must Stop

The 'Criminal' Black Lesbian: Where Does This Damaging Stereotype Come From?

Anonymous Activists Just Painted The Stonewall Statues Brown For Miss Major

Being African American & LGBTQ: An Introduction

Black, Queer and Holy: The Many Shapes of Black Multiplicity

Organizations

LGBTQ Freedom Fund

Black AIDS Institute

House of GG

The Okra Project

The Transgender District SF

Kween Culture Initiative

Musicians

CHIKA

be steadwell

Rodney Chrome

Angel Haze

Shea Diamond

Lex Allen

Businesses

Porte Verte Vintage (Vintage Clothing + Styling)

Temperance Candle Co (Homemade Candles)

A Tribe Called Queer (Clothing Brand)

Gran Sans (Jewelry)

By Simi (Clothing + Accessories)

Terrance Williams Designs (Handmade Clothing + Accessories)

Bowtie Behavior (Handmade Bowties)

BlackQueerMagic (Handmade Jewelry)
Looking for the Lesbians of Prague
As if anyone wants to hear this story for the thousandth time, this blog post will be about my work in the Czech Republic producing an audio documentary about the lack of visibility of the lesbian community in Prague.
Queer Game Design
I have never considered myself to be a "gamer". I never wanted to play Call of Duty or Grand Theft Auto with my brother on his Xbox. I don't really understand Minecraft. I am even tragically bad at Mario Kart. I have friends who are gamers and they really love video games, but it just was never really my thing.

Then, senior year of college, I took a class called Queer Game Studies. Whit Pow, the professor who taught the class, is the coolest professor I've ever had. Aside from being compassionate and understanding (and treating us like actual human beings instead of essay writing robots), they are also the first queer professor I've had who teaches about queer spaces in groundbreaking ways. In contrast with my queer culture and gender studies courses which only assigned essays from decades ago, Professor Pow's whole syllabus was full of current and cutting edge ideas. Not to mention, we got to play video games for homework. So cool.

There is a whole genre of queer indie games out there I had no idea existed until this class. What I loved most about the games we played is that they are not just queer in their content and plot, but they also queer the idea of what a game is supposed to be. They challenge the rules and conventions that games follow. They push the limits and expectations of what you can do with game design.

One of the things we read is a book called Playing with Feelings by Aubrey Anable. One of the chapters, called "Games to Fail With", talks about how failure has been conditioned to be a bad thing, but it can actually be a really effective tool you can use in designing a game to elicit a certain response or achieve a certain end.

Inspired by Anable's writing, I designed a choose-your-own-adventure interactive fiction game for my final project in Professor Pow's class. It's called The Pandemic Digital Dating Game, and it takes you through a series of online dating situations to see if you can overcome the monotony of digital pandemic dating and find your soulmate.

You can download it for free here
The Pandemic Digital Dating Game
And while you're at it, take a look a some of the awesome games Professor Pow put on our syllabus.

Queers in Love at the End of the World is a wonderful, tender little game by Anna Anthropy that makes you really feel the stakes of your last moment with your true love before the end of the world. Seriously, I cannot stop playing it.

Curtain takes you through a pixelated world created by Dreamfeel that puts you in the shoes of a queer woman caught up in a toxic relationship with another woman in her punk band. At first the visuals are a bit confusing, but you'll adjust quickly as you get absolutely sucked in by the story.

Caper in the Castro was originally programmed in 1989 by CM Ralph and it is likely the very first queer game. You play as lesbian detective Tracker McDyke in search of a kidnapped drag queen Tessy La Femme, though you stumble upon a much bigger mystery. Dyke detective, queer mysteries, all played on graphics emulated from the late 80's. It doesn't get much better than that, in my opinion.

Triad is another Anna Anthropy game, and in this one you are tasked with fitting three romantically involved people into one bed together, taking into account each one's needs. It's a fun puzzle game that challenges your visual and spatial abilities as well as your notions of monogamy.

Coming Out Simulator is a game by Nicky Case about their experience coming out to their family. But as they tell you right at the beginning, it is a half-true game about half-truths. A lot of Nicky's personality comes through, and it makes for a fun play.
Contact
I am always on the lookout for my next project. Whether it's a podcast, music video, event idea, or whatever else you've cooked up! Drop me a line.
If you're looking to capture all of the great moments on set or during a session, I also do BTS videography and photography. Contact me for my portfolio and rates.
kelly [@] drake [.] productions